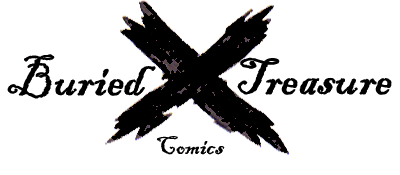 All content copyright©2005 Wicked God Productions & Buried Treasure Comics.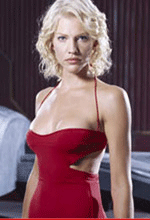 Battlestar Galactica's Tricia Helfer
Dynamite Entertainment a subdivision of Dynamic Forces Inc. has announced a new comic series based on Sci Fi Channels hot shoe Battlestar Galactica. The story for the ongoing series wil be scripted by Greg Pak award winning writer and film director who recently wrote Phoenix Endsong.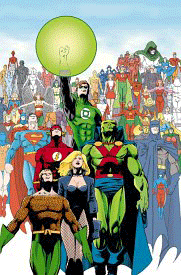 Mark Waid has signed an exclusive contract with DC Comics to pen a new Brave and the Bold series. Mark has stated that they will start with Batman because 'when people think of Brave and the Bold they think of Batman' but they want to come up with story arcs that allow them to rotate out characters each issue. In addition to writing the new BATB series Mark will write the Legion of Superheroes and act as the editorial consultant for the whole DCU. DC's contract with Mark will still allow him to write his creator owned Hunter-Killer for Top Cow.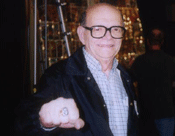 Jim Aparo artist for 98 issues of Brave and the Bold (from #102 to it's end issue #200) and co-creator of Batman and the Outsiders died on July 19 2005 at the age of 72.The Aparo family has asked that in lieu of Flowers or gifts, anyone wishing to honor Jim's legacy make a contribution to any worthy charity, as Jim believed that all charities were worth donating to. For those wishing to send along their condolences and best wishes to the family, a P.O. Box has been set up for the family to receive cards. The address is:
THE APARO FAMILY
P.O. BOX 28
NORWALK, CONNECTICUT 06852 - 0028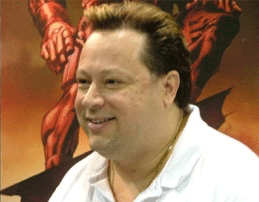 New York, NY, July 19 – Marvel Enterprises, Inc. announced today that it has extended its contract agreement with Joe Quesada, Editor-In-Chief of the company's Marvel Comics division. As part of the new deal, Mr. Quesada will also take on the added role as the Chief Creative Officer, Publishing.